Online Purchase
1. If you have any question, chat with our agents. Click the "Chat now" button on the lower right corner of the screen.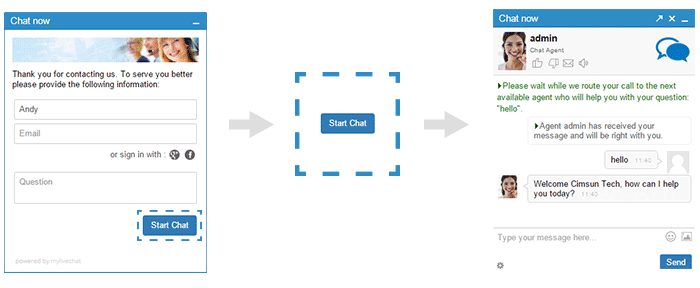 2. Fill in the order form and our stuff will contact you within one weekday about the purchase information.
>>Fill in the form online
---
Order by phone
Call the number (
+86 13600011553
) on the upper right corner of the screen. You'll be directed to the marketing department with whom you can consult CimFAX fax server.
---
Come to our online store
---